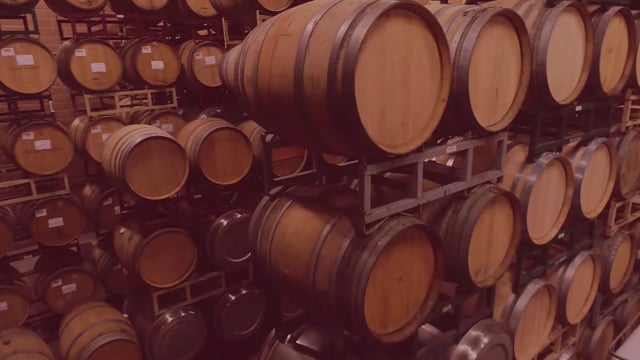 Limited production Napa Valley wines made exclusively for the Gamma Phi Beta Sisterhood. 20% of proceeds are given back to Gamma Phi Beta!

150th Anniversary
Release
INTRODUCING OUR 150TH ANNIVERSARY BOTTLE

Timeless Sisterhood
2021 Rosé – Napa Valley

In honor of Gamma Phi Beta's sesquicentennial, Timeless Sisterhood celebrates our Sorority's enduring legacy and True and Constant values. For 150 years, Gamma Phi Betas have demonstrated the strength of loyal bonds, the importance of lasting friendships, and the power of sisterhood. We look towards the future, knowing our sisterhood will stand the test of time.

"Love grows strong in the crescent moon,
All our years together will pass too soon,
We'll be Gamma Phis together and when we're gone,
There'll be many more sisters to sing our song."

Love, Labor, Learning and Loyalty –

We introduce you to Timeless Sisterhood, our 2021 Rosé of Cabernet Sauvignon. The watermelon and strawberry notes burst out of the glass. When served cool on a warm day, the juicy acidity of the 2021 Rosé makes for a very refreshing and versatile wine, perfect to share on any occasion. Look for the hidden imagery in the rose petals.
$36 / Bottle

Fall
Release
INTRODUCING FALL 2023 VARIETALS AND LABELS

Value of Labor
2020 Red Wine – Napa Valley

Gamma Phi Beta's Core Values are True and Constant. They are unwavering reminders of the oath we take to uphold the highest standards. The Values Collection honors our Core Values. Labor is exemplified when sisters are thoughtful of causes larger than themselves. Whether running camps for children or Building Strong Girls, Gamma Phi Betas inherently look beyond our circle of sisterhood and make a difference in the world around us.  

We introduce you to Value of Labor. Our proprietary red blend always exhibits the craft of blending, where all the parts complement the round character of the final wine. Deep dark saturated color, with spicy plum and black cherry, tobacco, cinnamon, and floral and camphor hints on the nose while on the palate it is voluptuous, dark fruited, juicy, round and long lasting with currant, dark chocolate, roasted beets and a persistent finish in this full-bodied wine.
$95 / Bottle

The Artist
2021 Chardonnay – Napa Valley

Founder Frances E. Haven made her mark as The Artist among Gamma Phi Beta's founding sisters, and the original The Artist vintage celebrated the arts and culture that is woven into the fabric of Gamma Phi Beta. Inspired by Frances's legacy, this chardonnay highlights an original work of art, "Carnation Moon" by Jill Fix (Texas-Austin), who shared this inspiration: "Because the moon is a feminine symbol representing the rhythm of time – and the crescent moon connects Gamma Phis throughout the world – the "Carnation Moon" symbolizes the lasting friendship of my sorority sisters. It stands for their steadfast support throughout the ebb and flow of my life. These women have shared my triumphs and sorrows for 30-plus years with advice, compassion, humor and a glass of wine, or two! I am thankful to have them in my life." 

We introduce you to The Artist. Balancing the fullness of fruit with the dance of elegance, this 2021 Chardonnay Napa Valley exhibits purity of fruit with melon and poached pear, then lemon custard and faint toastiness on the nose while exotic fruit notes of mango and pineapple mesh with the vanilla and spicy wood from French oak in this medium bodied wine that finishes on a sweet note.
$56 / Bottle